Messa Di Gloria
June 30, 2024 @ 3:30 pm

-

5:00 pm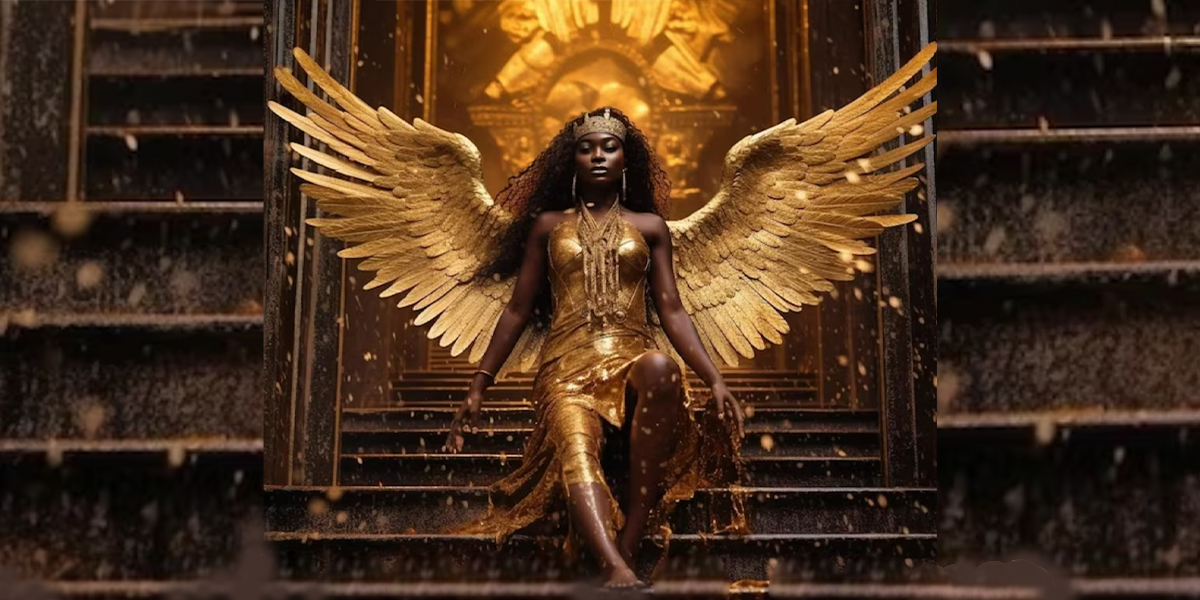 Messa Di Gloria
Oratorio for Baritone, Tenor, Coro and Orchestra by G. Puccini
Giacomo Puccini (1858-1924) wrote his Messa di Gloria very early in his career – in fact before he really had a career. He composed the mass in 1876 and he was just 18 years old. Puccini was born into a musical family. For generations his family occupied the post of the organist and chapel master at the Duomo San Martino in his home town Lucca. This was also his destiny since he started his musical education as a boy soprano in the church choir of San Martino. However, something significant had happened to him the year before he composed his mass. He went to the theatre in Pisa (about 20 km from Lucca) and saw his first opera: Verdi's Aida. From this moment on it was clear for Puccini that he wanted to become a composer of operas. He wanted to write for the theatre and not for the church.
In a sense his Messa di Gloria has a place between both genres – between music for the church and music for the theatre. It follows the classical structure of a mass with five movements (Kyrie, Gloria, Credo, Sanctus and Agnus Dei). It is written for two soloists (tenor and bass), mixed chorus and orchestra. But it is not the kind of piece you would expect to hear on Sunday during a service. The whole piece lasts roughly 45 minutes and the lengths of the five movements are very different. You might be able to imagine the Kyrie, Sanctus or Agnus Dei in a liturgical context, but certainly not the Gloria and Credo. The Gloria last about 20 minutes and the Credo about 15 minutes. If nothing else, they would be far too long for an ordinary Sunday mass. The whole treatment of the choir and the soloists and the wonderful melodies give already a foretaste of all the operas which Puccini will write later. —You have the impression that Puccini did not so much want to write church music with this piece, he rather used the traditional well know texts and tried to express every emotion which the text encompasses. There is exuberant joy in his setting of the Gloria and singing the "qui tollis peccata mundi suscipe deprecationem nostram" ("you take away the sins of the world, receive our prayer") feels like singing the famous chorus of the slaves of Verdi's Nabucco. In the setting of the Credo each part of the text gets its own emotional expression. For the "et incarnatus est de spiritu sancto ex Maria virgine, et homo factus est" ("he became incarnate from the Virgin Mary, and was made man") the tenor joins the choir and the text is sung with great tenderness. The orchestra is not playing at all or very subdued and you have almost the feeling of intimacy. The next part of the credo about the crucifixion is sung only be the bass soloist and is dark and full of anguish. In the following part of the resurrection the orchestra and the choir constantly raise and you can hear the triumph that Christ has conquered death. Another part I really like is the part "et unam sanctam catholicam et apostolicam ecclesiam" ("We believe in one holy catholic and apostolic Church"). It is celebratory and the voices sing in unison (all voices sing the same melody). By this Puccini almost seems to evoke the "catholic" in sense of universal and all-inclusive.
The Messa di Gloria had its premiere in 1880 and was enthusiastically received by the first audience. Strangely Puccini never published the work, but he used parts of the mass in his operas. The work was finally published in 1951 and received then its second performance.
Louis Otey Artistic Director
20% Off Early Bird Special
Coupon Code: GETTHEWORM
Offer ends January 1, 2024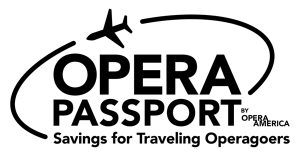 The Hudson Valley International Festival of the Voice participates with more than 50 opera companies in Opera America's OPERA PASSPORT program. Ask us about this program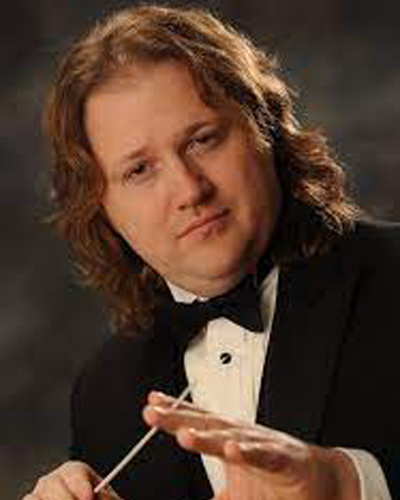 Conductor – Jason Tramm
Maestro Tramm currently holds the following musical positions: Artistic Director/Principal Conductor, MidAtlantic Artistic Productions (with whom he made his Carnegie Hall (Stern Auditorium) debut in 2015). Executive Director, Light Opera of New Jersey, Principal Guest Conductor, Long Island Concert Orchestra, Music Director, Taghkanic Chorale, and Music Director, Putnam Chorale.
He served as Artistic Director of the New Jersey State Opera from 2008 to 2012, where he collaborated with some of the finest voices in opera, including Samuel Ramey, Vladimir Galouzine, Angela Brown, Gregg Baker, and Paul Plishka. His 2009 HDTV broadcast with PBS affiliate NJN of "Verdi Requiem: Live from Ocean Grove," garnered an Emmy Award nomination.
The busy maestro is entering his 18th season as Director of Music, in Residence, of the Ocean Grove Camp Meeting Association in the summer months, where he leads the choral, orchestral, and oratorio performances in the historic 6,500-seat Great Auditorium. In addition to the Ocean Grove Choir Festival, a beloved event in its 64th year and attended by thousands, he has appeared on two National Public Radio broadcasts with organ virtuoso Gordon Turk and symphonic orchestra.
An accomplished educator, he serves as an Associate Professor and Director of Choral Activities at Seton Hall University, where he leads the University Chorus, Chamber Choir, Orchestra, and conducting. In 2017, Seton Hall University Awarded him the University Faculty Teacher of the Year. Educating and mentoring the next generation of musicians has always been a central part of Jason Tramm's career. He is also actively sought as a clinician and regularly presents lectures on a wide variety of musical topics.
Mr. Tramm holds degrees in music from the Crane School, the Hartt School, and a DMA in Conducting from Rutgers University, where he was the recipient of their prestigious Presidential Fellowship. In 2003, he joined the ranks of Metropolitan Opera Stars Renee Fleming and Stephanie Blythe when he was honored with the Rising Star Award from the SUNY Potsdam Alumni Association.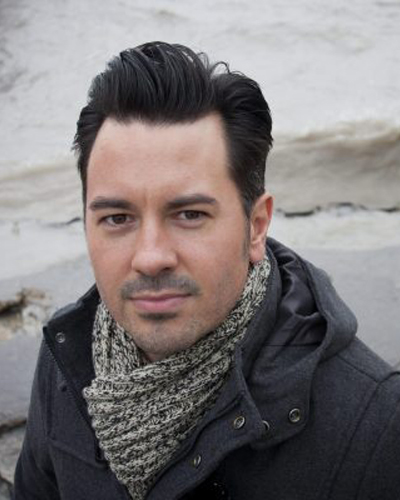 Baritone soloist – Corey Crider
Celebrated in the leading dramatic and classic music theatre roles, baritone Corey Crider's 2022-2023 season included Germont in La Traviata with ElPaso Opera, Alfio in Cavalleria Rusticana with Toledo Opera and a return to Paducah Symphony Orchestra as featured soloist in their holiday concert.
Corey recently joined the roster of The Metropolitan Opera for their production of Don Carlos. Recently, the baritone also performed his lauded Scarpia in Tosca with Gulfshore Opera, and appeared as soloist in Handel's Messiah with Evansville Philharmonic. In the 2019-2020 season, Corey returned to Opera Roanoke as Tonio in Pagliacci, to the Dallas Opera as Prince Affron in The Golden Cockerel, and was slated to debut with Manitoba Opera in his signature role, Sweeney Todd (COVID-19 cancellation). The 2018-2019 season saw him as Dancaïro in Carmen with Dallas Opera, the Captain in Florencia en elAmazonas with Pensacola Opera, Germont in La Traviata with Opera on the James, and Lancelot in Camelot with Charlottesville Opera.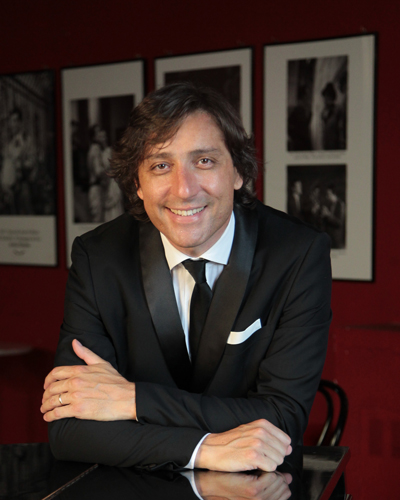 Tenor Soloist – Alessio Borraggine
Discovered by the renowned tenor Giacomo Aragall, Roman native Alessio Borraggine is one of today's up and coming Italian tenors. He is consistently praised for the beauty of his tone, his musicality, and the physical embodiment of his roles. He is fast garnering consistent acclaim in his performances winning critics and audience alike. Upon his operatic debut as Pinkerton in Madama Butterfly at the International Festival of the Aegean, "the Italian tenor with a beautiful sound and a good technique convincingly conveyed the hero who marries the young geisha and then leaves her behind."  Upon his New York City debut with Teatro Grattacielo in the lead role of Marcello in Leoncavallo's La bohème, "but of particular note were those of Borraggine, who carried us away with Marcello's love" (Opera News) and "Alessio Borraggine sang the role of Marcello with delight and tenacity. His voice carried across the theater with purpose and connection to his character." (OperaWire) In his debut in La Traviata, "tenor Alessio Borraggine as Alfredo Germont – Violetta's ardent lover – nailed the part, both vocally and dramatically." (Captiva Current)
He has been heard in concert in such prestigious venues such as the Musikverein in Vienna, the Auditori of Barcelona and the Alte Oper Frankfurt. His past engagements include role debuts of Marcello (Leoncavallo's La bohème) with the Teatro Grattacielo of New York City for their 25th Anniversary Gala, Don José in Carmen for the Narnia Festival in Italy, Pinkerton in Puccini's Madama Butterfly with the Syros Opera Festival in Greece and again with Teatro Lirico d'Europa, Turiddu in Cavalleria Rusticana with Juneau Lyric Opera, Alfredo in Verdi's La Traviata and Rodolfo in Puccini's La bohème with Teatro Lirico d'Europa and then again in a special filmed version of La bohème at the Teatro Ginnasi di Roma during the pandemic, and Cavaradossi in Tosca with Gulfshore Opera. His 2023 includes reprisals of Pinkerton in the US, Turiddu at the Festival Gallus Canit outside of Rome and debut with Miami Lyric Opera followed by  Gala Concerts in various cities in Germany celebrating the 150th birthday of Enrico Caruso.