Classic – Innovative – Invigorating – Nurturing – Opera in Upstate N.Y.
A family friendly, outdoor Opera & Music Festival in the Hudson Valley town of New Paltz N.Y.
An exciting new phase of the International Festival of the Voice has begun, Big Changes are happening now!
Fun Memories of audience, cast, crew & volunteers, while we prepare for Festival 2024
Plans have begun for Festival 2024 in New Paltz N.Y.
Announcing details shortly, as they unfold.
Don Giovanni presented by N.Y.C. Teatro Grattacielo opera company
Hollywood in the Hills in collaboration with The Woodstock Film Festival
La Traviata presented by NYC Opera
24 Main. Cultural & Community Center
New York State Council on the Arts
How an arts organization thrived during covid 
Hudson Valley One (HV1)
DURING THE THICK OF COVID, THE INTERNATIONAL FESTIVAL OF THE VOICE PRESENTED THE 1ST US DRIVE-IN LIVE PERFORMANCE,
Director Maria Todaro,
made arrangements to produce the opera "with full everything" in an extraordinary format: live onstage, in front of a sea of parked cars on the former IBM site at Kingston's Tech City.
Read full story
Opera In Upstate New York, Hudson Valley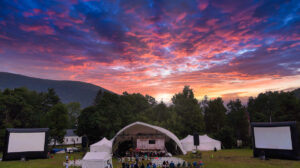 "the Festival is a community of people that care about their town, the Hudson Valley and their neighbors, and want to better the life of all. With gratitude to all of you!
Now the shows— watching opera, or a musical, or a great concert or recital – can and should be a transformative experience. But this kind of experience can only come from certain kinds of artists."
Louis Otey, Artistic Director, Founder
The Hudson Valley International Festival of the Voice
Read full post