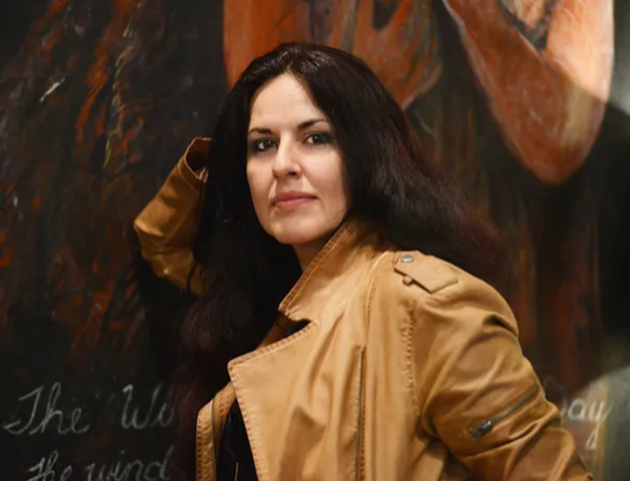 Maria Todaro, Co-Founder and General Director of The Hudson Valley International Festival of The Voice, Takes on Interim Role as General Director of Florida Grand Opera.
New Paltz, New York – November 6, 2023
The world of opera is about to witness an exciting convergence of talent and passion as Maria Todaro, a renowned figure in the opera community, assumes the role of Interim General Director of the prestigious Florida Grand Opera (FGO). Ms. Todaro will continue her work with The Hudson Valley International Festival of The Voice while embarking on this new journey, expanding her artistic horizons.
With over three decades of experience spanning both European and American opera realms, Ms. Todaro embarked on her operatic journey as a singer. However, it was in the realm of stage direction and as an administrator where she made an indelible mark. She breathed life into performances and nurtured talents such as John Osborn, Lucas Meachem, Ginger Costa Jackson, and Kevin Glavin, while harnessing the power of opera to address critical societal issues, championing women's empowerment, fighting against human trafficking, and advocating for accessible education for all.
This enduring passion is seen in her dedicated 15 years as the Co-Founder and General Director of the Hudson Valley International Festival of The Voice, formerly known as the Phoenicia Festival of the Voice. Ms. Todaro ardently advocates for opera as a potent source of healing within society, specializing in sculpting new audiences for opera and fostering community bonds through the creation of free community choirs. One of her most notable productions is "Elixir of Love," presented by the Hawaii Opera Theater (HOT) and showcased at the Phoenicia Festival of The Voice, set in Ghana with an entire African American cast. In 2022, she opened the Minnesota Opera season with "L'Amant Anonyme," an exceptional Baroque opera by Joseph Bologne, Chevalier de Saint-Georges, set on the island of Guadeloupe. In March/April 2023, she presented another version at the Atlanta Opera with a fully revised and translated libretto of her creation.
When the world faced the daunting challenge of the COVID-19 pandemic, Ms. Todaro courageously used music to lift the human spirit, pioneering the USA's first drive-in live opera performance in New York. This groundbreaking endeavor showcased the healing power of music and was replicated in Naples, Florida. Her ingenious use of virtual reality technologies during the pandemic opened the door for a re-imagined Tosca that presented a transformative and healing experience.
Growing up in a world where operatic giants like Maestro Georges Prêtre, James Colon, John Vickers, Alfredo Kraus, Catherine Malfitano, and others graced her family's gatherings, Ms. Todaro was immersed in a culture where opera was not just a genre but a way of life. A life intertwined with opera, Todaro's journey reflects a splendid symphony, deeply rooted in the heart of an opera-loving family. Her father, the illustrious Italian opera singer, Jose Todaro, her mother, Brazilian Mezzo-Soprano Maria-Helena de Oliveira, and her grandmother, the visionary Helena de Oliveira, with her 36-year stewardship of the prestigious International Vocal and Piano Competition of Rio de Janeiro, laid the foundation for Ms. Todaro's lifelong passion for this timeless art form.
Maria Todaro's recent appointment as the Interim General Director of FGO represents a remarkable fusion of artistic brilliance and unwavering dedication to the world of opera. Her illustrious career, commitment to social causes, and innovative approach to opera have made her an inspiring figure in the industry. As she takes on this new role, we anticipate a bright future for FGO under her leadership.
About Hudson Valley International Festival Of The Voice
The International Festival of the Voice Foundation promotes the human voice as an instrument of peace, healing and artistic expression, through presenting a diverse range of world class vocal performances in the Hudson Valley. Through performances across a range of musical genres, we seek to expand the audience for the vocal arts and to discover and develop new vocal talent from around the corner and around the world. We also seek to be an economic engine for our region, adding to the recreational activities, the fine cuisine, and the alluring shops the possibility to perform and experience vocal music in the pure mountain air and exceptional natural beauty of the Catskills and the Hudson Valley.