The Hudson Valley International Festival of the Voice is committed to enabling everyone to hear music in harmony and comfort. For handicapped or disabled patrons, we provide parking in specially designated spaces and if your wheelchair has difficulty moving on our main stage field, we'll gladly drive you to your seat in a golf cart.
Tickets & Seating:
Tickets are general seating and may be purchased in advance on this website, by phone, and at the gate prior to performances. VIP ticket holders will be brought to their special VIP chairs in front of the main stage. All tickets are sold on a first come basis and subject to limit restrictions. All Tickets are Non-Refundable.
Pets:
Pets are not allowed on the performance field.
New Paltz NY
4:28 pm, December 3, 2023
44°F
Wind: 1 mph
Pressure: 1005 mb
Visibility: 10 km
Sunrise: 7:06 am
Sunset: 4:26 pm
The festival is an outdoor rain or shine event, all acts are subject to change without notice. That's right! In the tradition of outdoor festivals throughout the world, the show goes on regardless of the weather – rain or shine! We do suggest you come prepared, please pack a rain jacket and umbrella.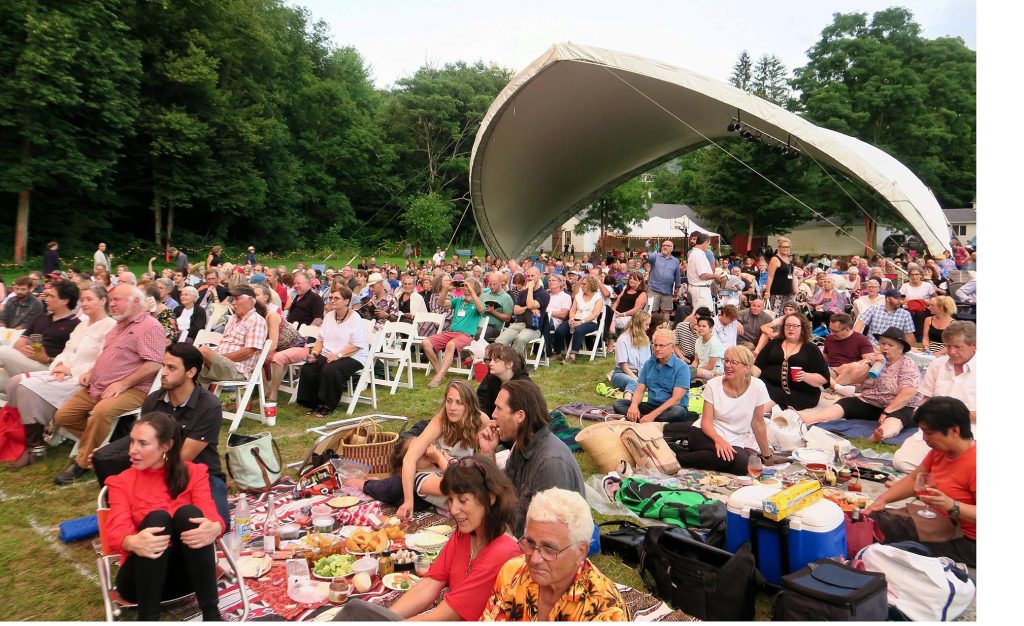 We are in the Catskill Mountains, where temperatures can drop to the 50's on summer and fall evenings, please do come prepared. Of course, rain too is always a possibility. Dress comfortably, the Festival does not have a dress code.
May we suggest you bring the following: lawn chair (low), blanket, sunscreen, a hat, bug spray, water, umbrella, picnic, or enjoy our local food vendors and wineries.
Children at the Festival
Bring the whole family, general admission for children under 18 years of age is only $5.00 per event.
Hudson Valley International Festival of the Voice welcomes children and invites them to run around and play freely and happily before the music starts and during intermissions. Once the baton is raised and the show begins, we expect all children to do what every theatergoer should do—behave in a way that respects both their fellow audience-members and the performers on stage